What
FIFA bot is an interactive piece that attempts to showcase the juxtaposition between football (soccer) and human rights violations. Playing the sport of football unknowingly connects us to the atrocious behavior of football's governing body, FIFA. 
As a fan of football I am contributing to the negative effects of the game on its victims – indirectly.
FIFA is involved in a corruption scandal. Also, as a result of their unfavorable practices, FIFA contributes to human rights injustices, which they do not address (i.e.) human trafficking for the sex trade, young players and labor abuses in Qatar.
Why
It is estimated that 4,000 construction workers would die before the 2022 World Cup is kicked off in Qatar. These workers are subject to terrible human rights abuses while building stadiums in Qatar (a country known for said abuses), yet FIFA has refused to move this World Cup to another host nation. As participants (viewers, fans, players) we have to be aware of such injustices. We supply the audience for the game and should be aware of the good and bad that is associated with the sport – since we are players.
FIFA needs to be held accountable and pressured to change their practices. This is where informing comes into play.
Why Twitter?
Twitter has 140M+ active users. It provides a platform to promote content. Anyone with valuable information to add, who's willing to spend the time to engage with others, can become an influencer on Twitter. It's about being part of the conversation. FIFA has 8.32M followers – someone will listen.
How it works
This exhibit is set as a live football game.
The goal post is set with a sensor to detect when a goal is scored. With each goal, a tweet is posted to the feed of the FIFA bot. Each tweet informs about FIFA's unscrupulous practices as they relate to human rights abuses. Organizations are tagged in the tweets; namely: FIFA's sponsors (Coca-Cola, Adidas, Visa, etc.), Amnesty International, and FIFA. The goal is to get the message across and hold folks accountable while informing them.
The players unknowingly play the game. With each goal they score, a tweet is sent. However, with each minute spent playing and not addressing FIFA's contributions to human rights abuses, these players are contributing to them. The innocence of the child's football goal post also highlights the conflict between the game and its violations.
Found Objects
Child's football goal
Football
Technologies used to create FIFA bot
PIR motion detection sensor
Arduino
Node.js
P5.js
Twitter
PIR sensor code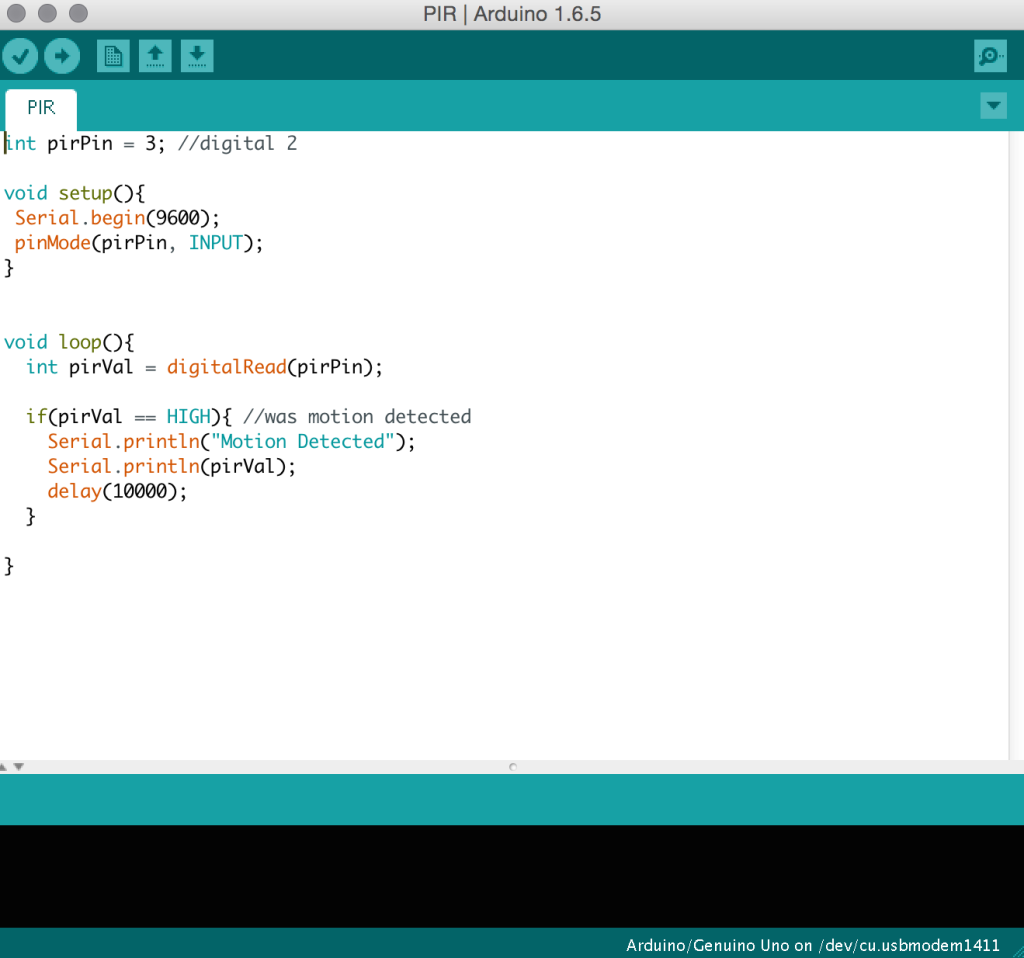 Twitter bot code and node.js execution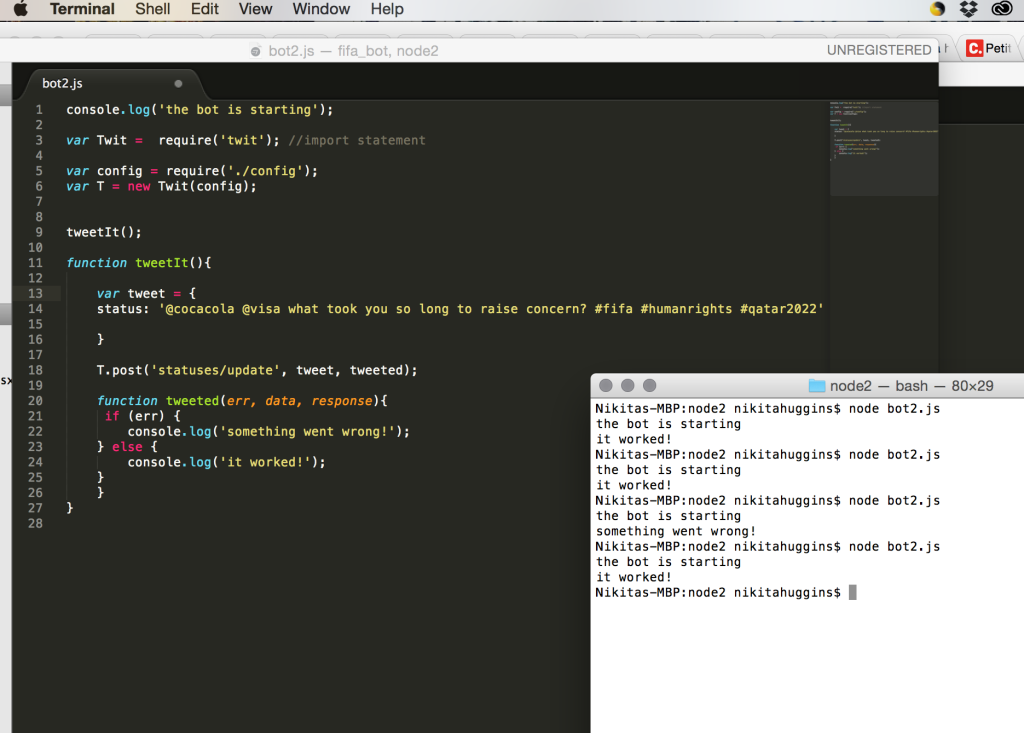 Twitter account with posted tweets (triggered by the bot)