Wanting to use the CNC, I convinced Kendra, my partner for this assignment, that making a piece of furniture that did not require fasteners was the way to go. It would essentially be a puzzle.
Production
Materials/Software:
Vectorworks – to create file
MasterCam
CNC
1/4″ plywood
1/4″ bit
We created a simple modular furniture design using Vectorworks. We created a table with four legs and a circular top.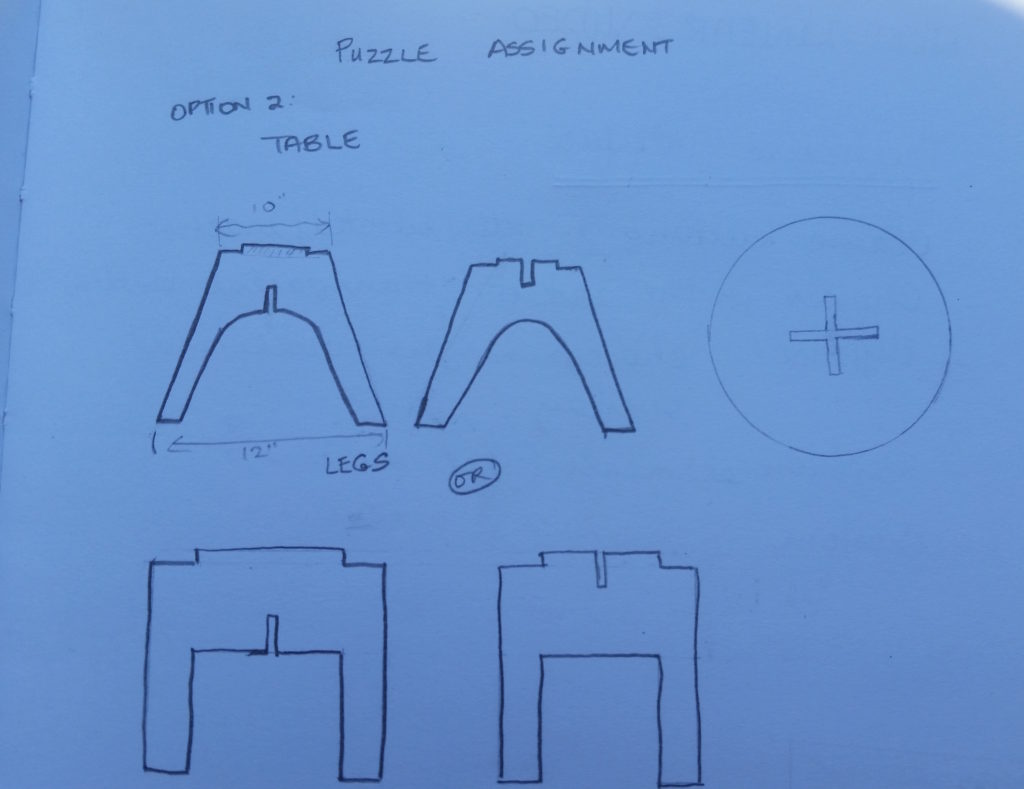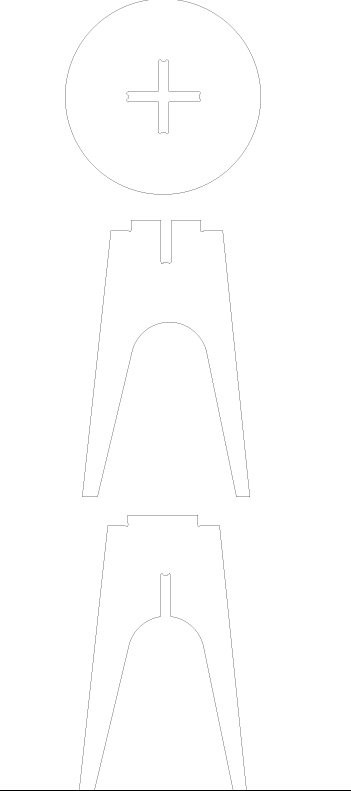 Though all three parts of the table were created in one document, we created 3 separate DXF files, one for each part. To prep the file for CNC printing, we uploaded each file separately to MasterCam, specified our settings and generated our G Code.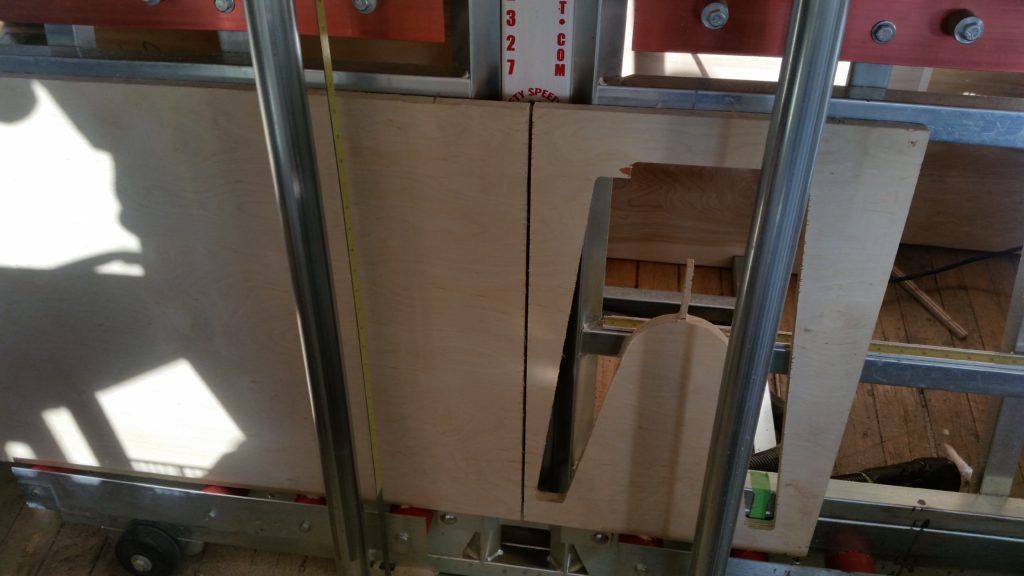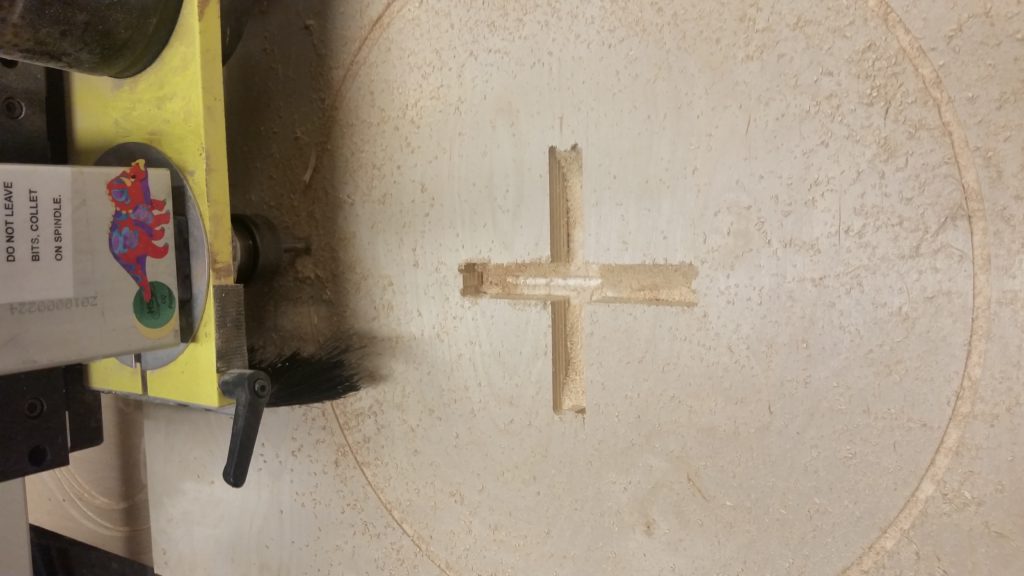 Lessons learned:
Measure twice and ensure that dimensions are accurate:
The cuts where one leg fits into the next was off. We needed to cut an additional 1″ off one of the legs so that they fit flush into each other.
The cut for the table top where the legs fit was off-centered. Therefore the legs did not fit flush into the top. We had to adjust this as well.