I created a device that can be used to detect second-hand cigarette smoke. We are aware of the dangers of smoking tobacco products but the danger is also there for those who are passively exposed to smoke. My goal is to detect the presence of second-hand smoke in my home and document these readings. When second hand smoke is detected, the P5 sketch shows a picture that provides information about the downfall of this practice. Otherwise clear, clean, oxygen-filled skies are shown. This documentation, if it shows exposure, can/will be presented to my landlord in an attempt to stop my exposure. In NY, folks are allowed to smoke indoors in residential places, even though the risk of exposure to sidestream smoke exists.
I was fueled by my personal struggle with a neighbor who's a chain smoke. His home stinks of smoke and mine occasionally does, indicating that the smoke is entering my apartment. I do not smoke or use tobacco products. Using an MQ-7 Carbon Monoxide sensor, I took on the task of documenting  my exposure. Cigarette smoke consists of many harmful toxins, including nicotine, formaldehyde, tar, benzene, lead, arsenic and carbon monoxide – to name a few. I tried sourcing an air-quality sensor that would have enabled me to get readings of more attributes but due to the time constraints of this project, was unable to purchase one. However, I proceeded with this experiment using both an MQ7 carbon monoxide detector and a MQ2 smoke detector.
I wired my breadboard with the two sensors as shown below: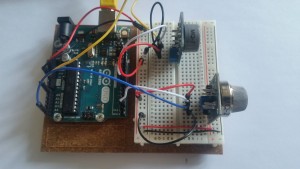 Here are some of the readings I got from the "clean air":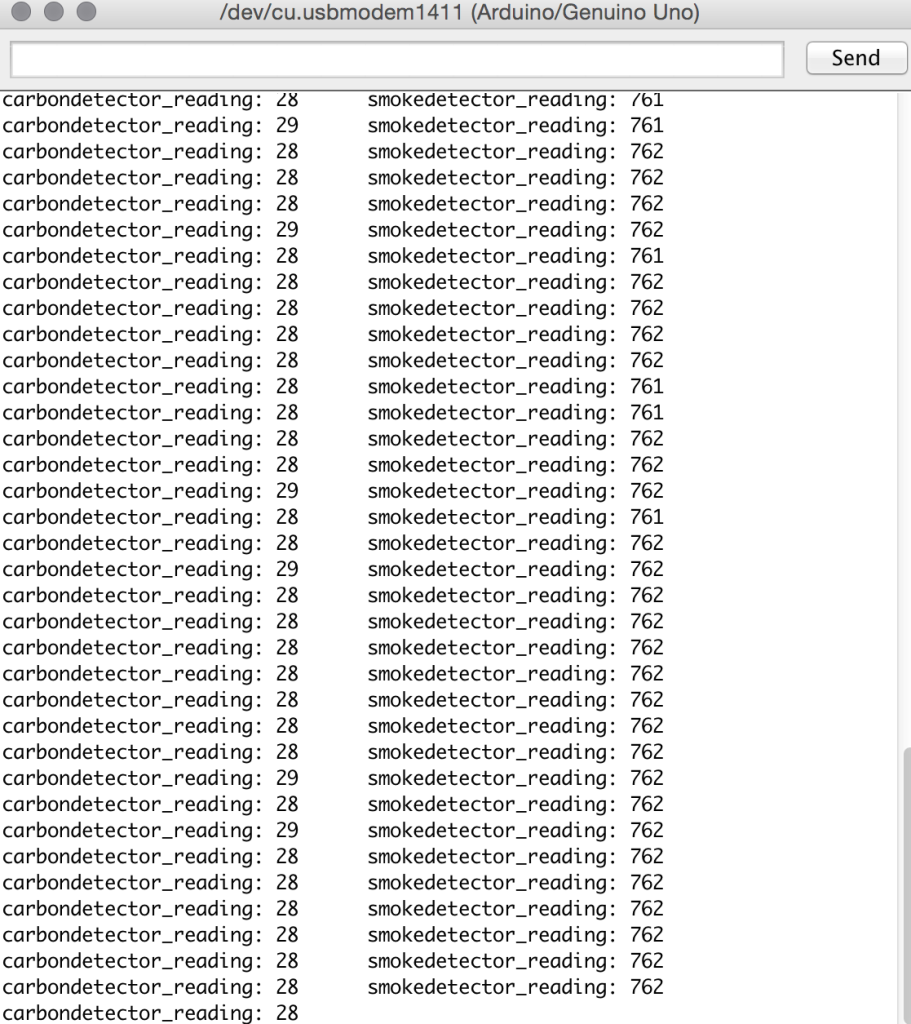 To get an indication of if the sensors actually worked, I got a cigarette, lit it and documented the readings. Sidebar – I have to say the most exciting part about this project was me trying to obtain a single cigarette without buying a pack! In my nabe, I've witnessed corner stores selling loosies but no one would sell to me. I started chatting with one of the shopkeepers who told me selling a loosie was against the law. I guess I looked and sounded a bit crazy after explaining to the shopkeeper and another customer that I did not smoke but wanted to obtain one for a school project. Intrigued, the customer purchased a package of tobacco and proceeded to make me a cigarette. No charge! I love my hood. My son glared at me during the entire transaction – made me laugh at his 'concern'.
Equipped with my organic-all-natural (will still contribute to your demise) cigarette, I started recording the changes in sensor readings.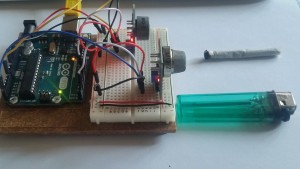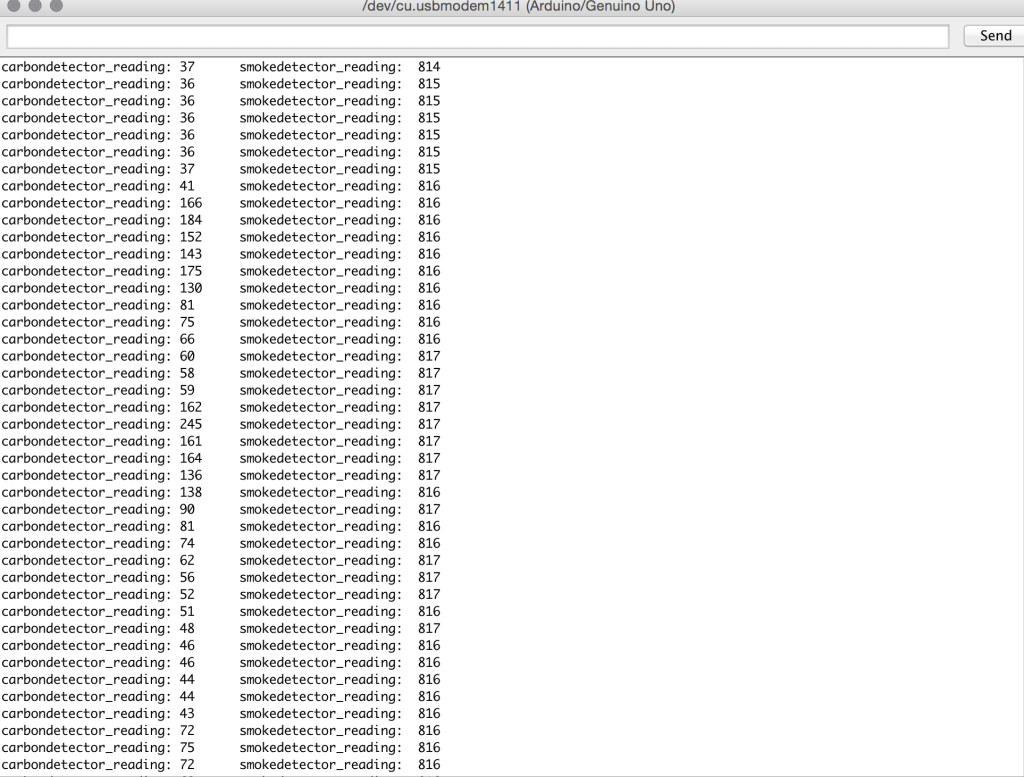 Here you can see the spikes in the carbon monoxide sensor's readings. These went from a standard rate of 36/37 to ranges between 52 to 245.
The readings form the smoke sensor did not change much; indicating an error somewhere.
With the absence of smoke, the base readings for this was 814. When the smoke was introduced, the reading only went up to 817.
Still troubleshooting….
Now nothing works! I wonder if I short-circuited my sensors?