The biggest challenge here was learning how to use Illustrator.
The basic design I created was simple enough to make after binging on some tutorials. I created a shape with concentric stars that will be cut out using acrylic. The stars when cut will still be connected, allowing me to pivot them at different angles.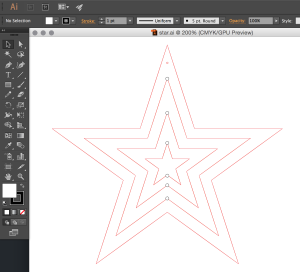 I got my acrylic material from Canal Plastics. I got a small sheet of clear acrylic and two scrap lengths of blue acrylic. The location had an assortment of plastics in different textures, sizes and shapes. Makes me wonder what people create from these items. I even stumbled upon corrugated plastic –  a material I once considered using to create a screen door in my home. As I was selecting my material, I heard the distinct sound of a man's voice shouting "Closed! Closed!". So I just settled on some scraps from the scrap bin and a small sheet of acrylic – mainly to test out the material and see how it handles. I plan on making some Christmas ornaments with the blue acrylic.
The process & result
Setting up the file for cutting was straightforward. Thinking I had the design figured out, I proceeded with sending the star pattern to cut. I used the 50 watt laser cutter. The shape that I used for the stars to pivot around were cut by the machine. So I ended up with four cut out concentric circles. The clear acrylic I purchased (pictured below) measured 1/8″ but it was actually 1/16″. I used the settings for 1/8″.
I decided to just try another design. Keeping with the Christmas ornament theme, I designed this commemorative ornament. I made two laser cuts with this design. Using the clear acrylic, I etched "Christmas 2015" and cut out "Ethan". I lost the center part of the 'A' in this cut. For the second cut, I found some yellow acrylic and etched all of the words.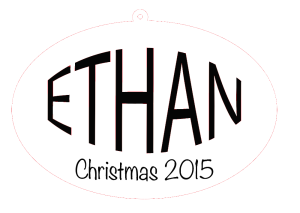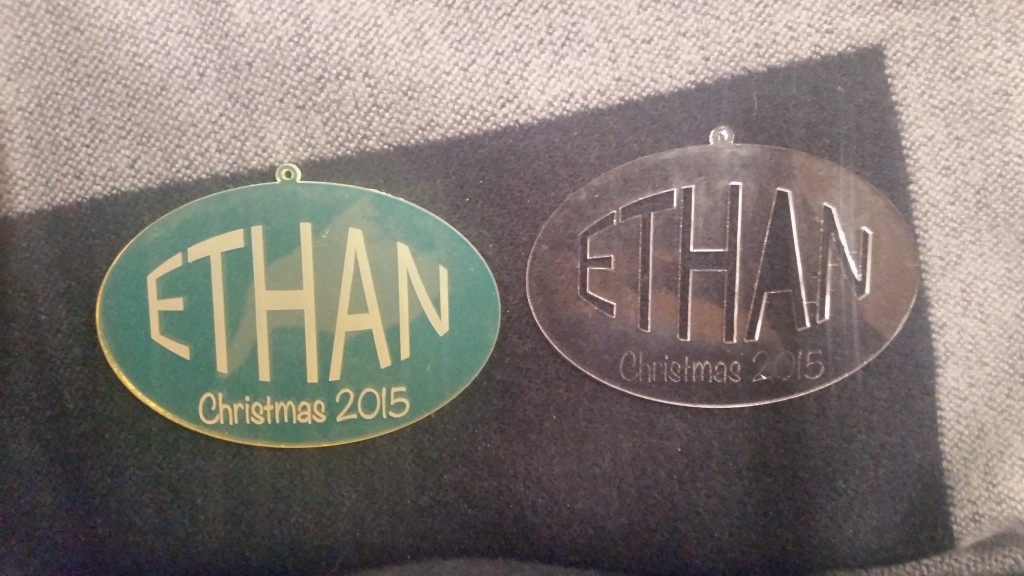 I like them…