Recharge Rooms
---
Studio Elsewhere is a creative studio using bio-experiential design to develop virtual and physical interventions in healthcare.
Recharge Rooms are immersive biophilic private spaces that include music, scent, lighting, and sound, designed with research support to address trauma, anxiety, and stress and improve cognitive performance. There were installed in hospitals during the pandemic for use by frontline workers. Read about the project here and here.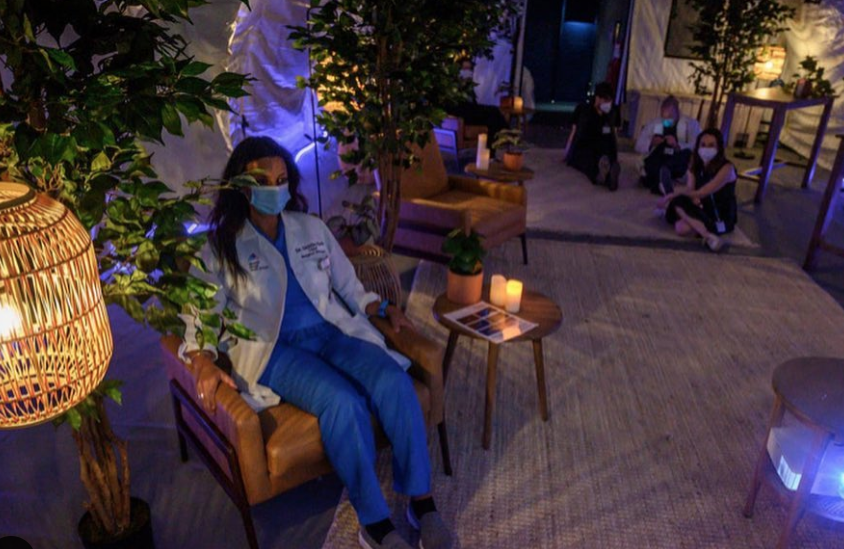 MY ROLE
As Studio Elsewhere's Creative Producer and Researcher, I oversaw the planning and execution of immersive emerging technology-enhanced biophilic projects. I ensured each installation met with design and technical requirements. I collaborated with cross-disciplinary teams to design, develop and deliver these technology solutions and services combining experience design, software development, and technology integration. I worked directly with our clients to communicate needs and sucessfuly achieve project outcomes.
Studio Elsewhere Projects I also contributed to:
Close Project